Friday, June 29, 2007
3 things:

1. midterms.

It's already next week and I aint doing a damn thing....


yet. I'll try to find some time to study study study... Maybe sunday perhaps... But I must try my hardest just get my grades high... otherwise.... @__@

2. basicon and compro1 exams
Ok.. I must admit.. Basicon exam yesterday = not really what i expected... the first and middle parts are easy... but the only time I got confused is during the last part... cursed those binary coded decimals and the floating point representations... Also, the compro1 exam is this monday.. And judging by the types of text that might be given to us... we might have ourseleves a hell of a hard time...

3. death note.
Death note is finally over. unfortunately, I havent watched 5 more episodes... I must try to watch all of em by tomorrow... Otherwise.... @____@

that's all.. hopefully everything will be alright... X_X
Materialized @ 7:23 PM ||
Saturday, June 23, 2007
yawn.. it's not about school or anything.. school is totally fun. but rather it's more on family concerns. espcecially my brother.

you see for the last few weeks, my bro is in a state of depression and total confusion... that's what pisses me off... He's been hogging the laptop for a few weeks now and he easily gets into a fit of rage... What a pathetic idiot...

And he easily gets pissed if things dont go according to his plan... really pisses me off...

thank god I can easily forgive... otherwise.. I would've killed him, literally speaking.

i can't speak of anything good at the moment. feel free to make me go emo. =/

Materialized @ 3:33 PM ||
Wednesday, June 13, 2007
hahaha Belated happy birthday to me.

sorry for the late updates. I'm so effing busy that I tend to forget XD

anyway... Wont be be able to tell any more stories for a while, I've got nothing to tell anyway XD

Hopefully I would get not only into the fencing club, but also the La Sallian and the orgs I'm gonna get myself into. Deadline is friday and hopefully I would submit my application forms by then... @___@

LOL HASSLE

Materialized @ 7:13 PM ||
Monday, June 04, 2007
lol 100 posts and a shinku board on desuchan
I lol'd....

100 posts and it's only a few days away from mah birthday. XD well, at least this blog has been through a lot now.. My joys, my pains, my fears, my tears. I really have to thank the blog itself for being there for me.

Same with God. God is good, despite the fact that I've been doing bad crap lately... Also... I know college life is at the moment rough and hard... But I know I can survive through all this.

Hopefully by friday I would be able to have enough cash to go out and have fun (drummania and ddr marathon XD)

and also, Shinku has a new board on desuchan!!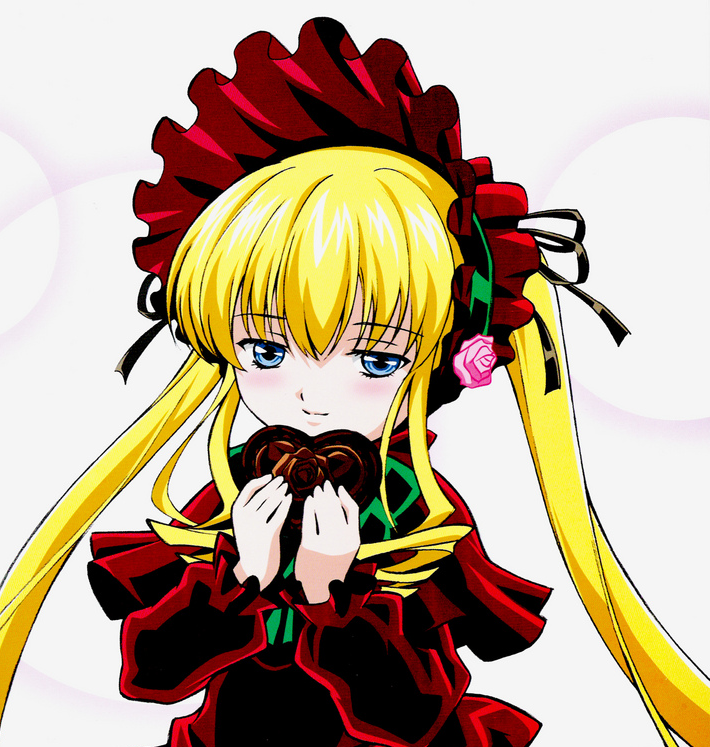 yay for the great mistress! at least now one of my favorite characters now has a place in desuchan now! wee!!! XD

Materialized @ 7:39 PM ||
Friday, June 01, 2007
lol... today was an amazing day lol... depsite the fact I'm somewhat confused lol...

Math was good, although my solutions are damn wrong X_X Filipino is worse, we had little Idea about our quiz and most probably, we'll fail X_X But hey, at least we're half day XD

anyway... I'll just go to the bulk of my discussion. Well, I got to hang out with Dana and Carmel's group, alongside Andrew P. and Angelo R. of course XD we got to go to Mall of Asia and have some fun XD

Actually, We just came there to chill out and talk about stuff XD Then we went to timezone, I became a show off and played ddr and drummania while they to play on them racing games...

It was fun in the end lol... At least I'm able to hangout with girls and know a bit more about them as well as my other blockmates... hopefully, there'll be more get-together plans after this XD

Materialized @ 9:08 PM ||