Tuesday, February 17, 2009
With valentines day now over, time to give you guys what I promised before, a review of super mario world!

Yeah, pretty much it's an old game, but a lot of people really love mario games because of the challenges that it has as well as nostalgia reasons. Also, this game features the very first appearance of Yoshi, the green dinosaur who will appear in subsequent games like Super Mario World 2: Yoshi's Island.

Nevertheless, fans of the series are sure to have a fun time because of the games many challenges, secrets and of course, suprised that await possible players.

The controls are quite nice for the average SNES player, although I played it through a SNES emulator for the PC. They're quite easy to learn and can be very helpful once you get used to it. Also, the controls differ once you ride yoshi and when you go back to the world map. It could be tricky at first but once you get the hang of using the controls, playing mario will be such a breeze.

Now for the levels. as you progress through the levels, things tend to go harder and harder. Especially when it comes to the Koopa Castles as well as them fortresses. And of course, bowser. I even had to rely on a walkthrough just to finish the game. :o

Of course, the powerups are quite useful. Especially the Cape Feather. God i love Mario when he glides, especially alongside Yoshi. The fire flow and the super mushroom is there as well. Also, Yoshi also comes in 3 other colors, counting the green one that makes 4 colors. Each colored yoshi has a special ability once it eats a colored shell.

The sound is quite funny and cute for an old snes game, although it gets too repeatitive at times. But nonetheless it's quite enjoyable.

Overall, super mario world is quite a must have game for those who still have the old SNES/a good SNES emulator. It's quite fun and challenging at the same time, especially at the final and special levels. In the end you'll just be proud to say that you have an important part of gaming history in your hands.

rating: 4 stars (****) out of 5.

and that's it for my review of super mario world!
Labels: mario, online gaming, randomness, reviews
Materialized @ 8:33 PM ||
Saturday, February 14, 2009
Valentines day, Valentines layout
haha. told ya, I could make a layout for valentines. and a rushed one too xD

anyway, happy valentines day everyone. I hope everyone enjoyed this day of hearts. I did. I just got gold member status in timezone. haha.

anyway, mandatory tsukasa valentine picture. :3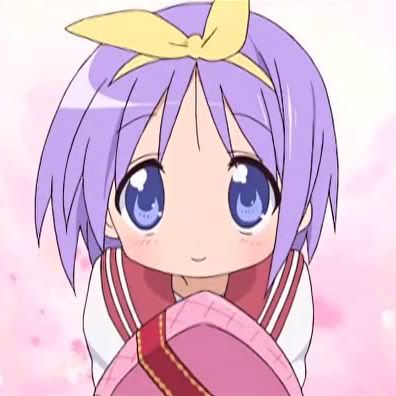 tsukasa is love.

happy valentines day, everyone! :3

Labels: randomness
Materialized @ 9:49 PM ||
Wednesday, February 04, 2009
Once again time for more love!

It's already February and it's the month of love! hopefully I would be able to date that special someone on valentines. *wub wub wub* xD

Well anyway, this month also marks the month wherein Rohan Online will hold it's CBT here. I hope LU will be considerate enough to give enough slots for the Close Beta Test.

Speaking of Rohan online, it seems that the community in Rohan Ph is now growing even though the game is not out yet. That's good. It's really great to see a good community prospering even while the game is not out yet. although there are a few trolls of course. xD Also, the GMs are quite accomodating as well. I hope that by the time Rohan gets launched the community is well settled.

That aside, looks like this week I have a lot to handle... There's a job expo at the school and I'm trying to find companies that would allow me to apply for on the job training. So far I was able to apply with 2 companies, and tomorrow, I'll apply to HP Philippines. Hopefully I'll be able to pass all requirements and that I'll be able to get a good company for ojt.

Speaking of work, I was also able to apply for the position of student assistant for DLSU's Information Technology department. I was able to get interviewed, and hopefully by friday, I'll be able to know whether or not I passed the test.

Also, I got exams this week regarding operating systems and networks. worst part is that I never did study for networks, focusing more on operating systems. haha. But I think I can handle both. I'll just have to review some more. hopefully by tomorrow my mind will be focused enough to focus more on studying.

Well, that aside of course... Notice that I have a part of my blog named Plurk. Yep. that's right, I just got plurked. xD Just made it two days ago, i hope you guys will follow it xD

Well, that's all about it for me then. Next post- review: SUPER MARIO WORLD! xD

edit: gonna update the blog and plurk layouts. it's almost valentines after all. haha. xD

Labels: online gaming, randomness
Materialized @ 7:52 PM ||