Wednesday, June 09, 2010
20 years on, still going strong
Yeah, birthday blog post.

20 years on, but I still haven't experience enough to be honest. Yeah, I smiled, I laughed, I cried alot, I get angry, I fought, I worked hard, I dozed off, I dream, I fell in love, I got a broken heart, I have numerous infatuations, I won prizes, I failed, and most importantly, I lived, but there are still many things that I have yet to experience, so many sights I want to see, so many things that I want to do, and I really want my life to be really meaningful.
Out of these experiences, one thing that I learned from it all is that, life must go on. Despite the hardships, the sufferings, the pain, the blood, sweat and tears that we experience everyday, we gotta keep on moving forward, learning from and accepting those experiences and gain more momentum, determination and strength to push forward to reach our dreams. We can't stay stuck crying in the past forever. We can reminisce but we can never turn back the pendulum. We gotta work hard and enjoy the present and learn from and accept the past, for the future will be uncertain.
Oh well. Right now, I'm as happy as heck. Friends went to the treat that I organized, I was able to buy stuff that I need and want, and most importantly, I was able to enjoy this day with the closest of my friends. I'm grateful to everyone who greeted me and celebrated with me today. It was fun, although there are things that I didn't really expect to happen, but nonetheless it was really great and I enjoyed my time today.
And yeah, if it weren't for my family, my friends and especially to God, I wouldn't be in the position I am in right. Thanks everyone.
Happy Birthday to me. LOL
also, have a catgirl. :3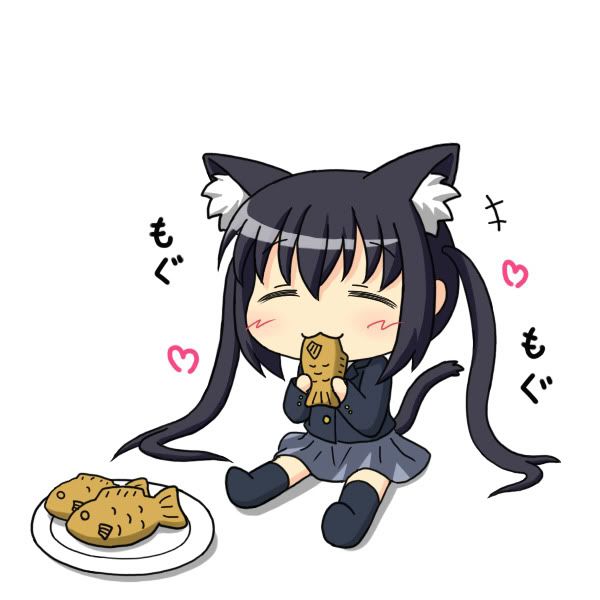 Labels: birthday stuff, catgirls, personal stuff, reflections
Materialized @ 9:00 PM ||